An important update about COVID-19
The safety and wellbeing of all our customers and team members is always our highest priority and we are here to continue to provide our best in class service, while we all deal with the recent Coronavirus (COVID-19) outbreak.
We are taking extra precautions to ensure our actions are consistent with the advice given by health officials and government requirements. As a result, we would like to share with you what we are doing to assist with managing the impact on our clients and team members.
We would also like to take this opportunity to address any concerns you may have regarding the direct impact to your business and to reassure you that we will continue to deliver high quality advice and reliable service during this period of uncertainty.
Our doors may be closed but it is still business as usual.
Below are some of the key policies that we are implementing which may affect on-site attendance and meetings between us: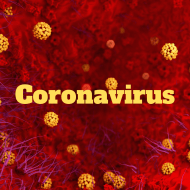 All client meetings will be restricted, and we may use 'online' methods should the need arise
Buildings may be potentially closed by landlords or authorities as a result of suspected COVID-19 cases. Many of our internal systems (including our phone systems) are cloud based so we have the capabilities to work remotely. As such, there should be minimal disruption to our services.
Some of our staff members will be working remotely for the foreseeable future until the threat from the virus subsides.
Health and Wellbeing - Any team member feeling unwell is requested to stay at home, be tested if applicable, obtain medical clearance if required and work remotely.
Events - All events including seminars and conferences will be either cancelled/postponed or moved to "online" rather than "in person" formats.
It's business as usual for our service to you, it's just that we're not all in the same office, however we all have access to the cloud and our client's secure data.
Our team are available via the usual communication channels including telephone and email.
The above policies are current at this time; however, this is a constantly evolving situation. This is an unprecedented time for us all, and by supporting each other and following the guidelines and recommendations of the Australian Health Department, we will get through this.
We advise clients to please use the mail chute located at the front door to drop off any tax documents.
We thank you for your understanding and patience.
Your loyalty and continued support through this time is greatly appreciated.